Handy Tips to Enhance Battery Life Span of Your IPHONE
A.V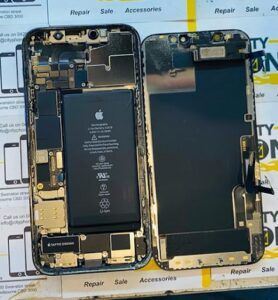 IPHONE is a very popular and modern technology device equipped with all the latest features required within a phone nowadays to make our life easy. But once your IPHONE starts losing battery charge or starts draining battery very fast without much usage in a day the situation becomes very hectic. Unlike a new IPHONE which needs to be charged once in three to four days, now you may need to charge your IPHONE twice a day which is a little uncomfortable situation for a user who is completely dependent on their IPHONE. Many times situations arise where there is a lot of work to be completed using your mobile phone like online classes, coordinating with the team in work-from-home or managing client calls, which needs to go longer even for a few hours. And as a handy device, most of us use our IPHONE for every single, easy, and complex task.
Do you want to make your IPHONE battery last for hours or a complete day? Luckily IPHONE repair Melbourne offers you excellent and above-the-par IPHONE repair service for all models be it cracked screen replacement, water damage, battery drain, etc.
Follow our important tips and a few ways to enhance your IPHONE battery life:
1. Stop Using Background App Refresh and Unnecessary Animations
The first thing you should do to enhance the battery life span of your IPHONE is try to turn off the background App refresh as there is no need to keep all Apps refreshed. The more you will customize your background Apps refresh, the more you could save the battery life span of your IPHONE. Moreover, it also stops the automatic refresh of unnecessary apps that you are not using regularly.
2. Switch ON Power Saver Mode

Another best way to keep your IPHONE battery last longer is switching ON the power saver mode so that your IPHONE could be used for a longer duration. As you switch ON the power saver mode, it helps you to operate your IPHONE with the battery at 20 percent or below. It reduces various features within your IPHONE like app refresh, vibrations, and downloads until you fully charge your device.
3. Diminish Display Brightness
Many IPHONE users use this lifehack, if you keep your IPHONE brightness level low your IPHONE battery will run longer as compared to if you keep the brightness level of your IPHONE high which will discharge your phone battery very soon. Using the auto-brightness feature of your phone is also a method that keeps your device battery safe for a longer duration. Sometimes, due to cracked screen users keep their device brightness full to have clarity on the IPHONE screen. If you have a broken IPHONE screen then IPHONE screen repair Melbourne is the best place in Melbourne to replace the broken screen of your IPHONE and replace it with a new original one so that your IPHONE is returned to its original state.
4. Turn Off App Notification
Turning Off App notifications from various apps is a very helpful way to enhance the battery life of your IPHONE. Many times it happens that we receive notifications from unnecessary Apps. When you are on holiday you can turn off notifications from apps that are not useful to you and you can save battery life. Also, the latest IPHONE has a 'Do Not Disturb' mode. You need to just turn ON this feature so that you don't want to receive any notifications and calls on your IPHONE device.
5. Restrict Yourself from Using iOS Virtual Assistant
This is yet another feature of an IPHONE with an unnecessary battery drainage issue if you are not using it. Using the virtual assistant Siri diminishes the battery life of your IPHONE as it makes the screen of your IPHONE wake automatically irrespective of whether your phone is on charging or in normal mode. You must visit Settings> Raise To Wake and turn OFF the iOS Virtual Assistant.
6. Alienate the Automatic Downloads
Most IPHONE users use the automatic option for updating the Music, Apps, and other features. This in turn consumes the battery power of your IPHONE. So to save battery life you must turn OFF automatic downloads and choose midnight time to update everything. Using this very useful tip, you can easily save your IPHONE battery for long-lasting and update your device at your convenience.
7. Update the New or the Latest version of iOS
If you are experiencing any technical issues with your IPHONE like a battery issue, freezing issue, etc then updating to the latest version of iOS is the solution to all your problems. When you update your device's operating system, it automatically fixes all the issues, errors, and bugs.
8. Enabling Auto-Lock Feature
Continuing on screen is also a reason for battery drain so make sure to lock the screen of your IPHONE after 30 seconds or one minute. It is important as the auto-lock feature saves your phone's battery life in case you leave your IPHONE open and go outside of your cabin or office then your IPHONE screen will automatically turn off after 30 seconds and 1 minute. This will provide an expansion to the battery life over time.
9. Avoid Using Visual Effects
Most IPHONE users use the 3D effect to make their icons, wallpapers look attractive on the phone. But these visual effects make use of the graphic processor and drain the battery. So make use of static wallpapers with visual effects and cut down the power of the battery drain.
10.  Avoid Using Wi-Fi Feature
Turning off the Wi-Fi feature is one useful tip that saves the battery life of your IPHONE. The reason behind this is that when your phone's WI-Fi feature is ON your phone searches and scans new Wi-Fi connections every 5 seconds for connection and this causes battery drain and reduces the actual lifespan of your IPHONE. So, if you desire your IPHONE's battery for a day or two, use your Wi-Fi feature only when required and then turn it off after use. This will save the battery life of your IPHONE.