Characteristics of a Good IPHONE Repair Store in Melbourne and Greensborough
A.V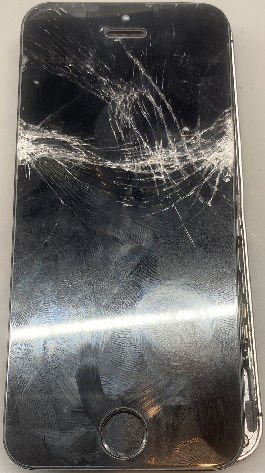 City Phones is the best IPHONE repair shop within Melbourne and Greensborough, as we keep our customers' repair problems as our first priority. At our City Phones repair store, we repair all mobile phone models and Apple products, including Apple IPHONE & IPAD, Samsung mobiles, Google Pixel phones, Sony, OnePlus, LG, Oppo, Motorola, and many more. A good IPHONE repair service provider must have well-organized and trained members who are capable of repairing almost every fault that occurs in your IPHONE. So, City Phones has trained and experienced IPHONE repair technicians who have more than 5 years of experience in the IPHONE repair industry.
We repair most of the faults which could occur with our customer's phone on the spot in just 30 minutes to 1 hour. City Phones specializes in Apple IPHONE screen replacements and IPHONE battery replacements. We are also doing IPHONE cracked screen/LCD replacement, Camera, Speaker, Motherboard, and Water-Damage repair with a standard repair warranty. Most smartphones experience some type of tear and wear, and also a cracked screen is a problem that makes the smartphone look ugly and the person carrying it feels unconfident. A busted phone puts a damper on anyone's day and may stop the productivity levels completely. If you discover yourself with cracks on your screen, then there are numerous options you may take to repair your device and return to your normal schedule.
We fix Apple devices like IPAD, IPHONE, Apple Watches, etc. We use genuine parts for repair to give our customers high-quality services. Our IPHONE repair shop is the best mobile phone repair shop in Melbourne and Greensborough due to our quality work. With many years of hard work behind us, we are now able to rank in Google's top results. People trust Google very much and like to search on Google for reviews and then come to shop. The reason is that Google gives its users the best results, and City Phones can rank on Google for queries like "Phone Repairs Near Me", "IPHONE Repairs Near Me", "Phone Repair", "Phone Screen Repair", and many thousands of other queries.
City Phones is a specialist in Apple product repair, be it IPHONE, IPAD, or Apple Watch repair, at an affordable price. We can also provide affordable IPHONE screen repair, battery repair, camera repair, charging port repair, and many more repair services in Melbourne and Greensborough. City Phones is located in Melbourne and Greensborough and we deal in IPHONE repair from all around Melbourne and Greensborough. We repair most of the faults which could occur in your mobile phones on the spot within 30 minutes to 1 hour. We aim to provide our customers with quality and competitively priced services.
We have spent many glorious years providing our extraordinary services in the Apple IPHONE mobile phone repair field. For IPHONE repairs in Melbourne and Greensborough, we have the most trained and proficient technical repair staff in Melbourne. We have trained & equipped staff with state-of-the-art equipment.  Our distinct approach has provided solutions for IPHONE 13 series screen replacement and repairs, and other IPHONE repairs in Melbourne and Greensborough. IPHONE issues require experts to be dealt with. Hence, we claim that we have a team with enough experience with IPHONE screen repair.
At our store address, we have many quality products for our customers, we are providing Phone Cases, Batteries, Charger Adapters, Data Cables, AirPods and many more products. We have a variety of IPHONE X, XS, XS Max, 11, 11 Pro, 12, 12 Pro, 13, 13 Mini, 13 Pro, and 13 Pro Max cases and covers which are long-lasting. Our IPHONE cases provide the best, clearest, and most personalized protection. City Phones is the leading mobile phone repair service provider at an affordable price. Are you searching for a versatile phone screen substitute or versatile part? We have the best mobile phone embellishments for our customers. These days, technology is playing a vital role in everybody's lives, and we are all dependent on machines or other electronic devices to make our lives easier and more enjoyable. All over the world, people are finding new ways and methods to use which affordable IPHONE repair Melbourne and Greensborough could be found with everyday use, which has the potential to improve their way of living.
We are located at 3 locations within Melbourne and Greensborough. Our store addresses are 148 Elizabeth Street, Melbourne, VIC 3000 or Shop 2, 231 Elizabeth Street, Melbourne, VIC 3000 and L 01, Shop 137, 25 Main Street, Greensborough, VIC 3088. Feel free to contact us if you have any queries or questions regarding the repair of your Nokia 3 mobile phone at 0426504955 or email at info@cityphones.com.au.