Trustworthy and Fast IPHONE Repairs Melbourne
A.V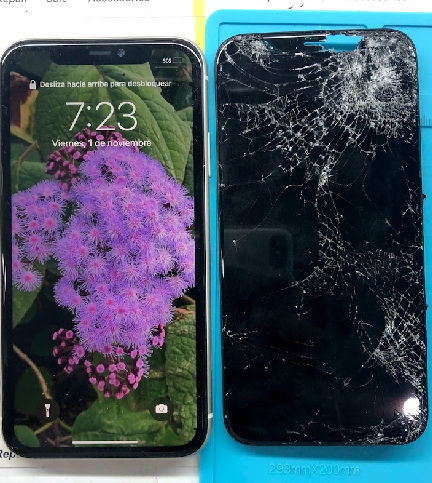 These days mobile phones have replaced our computers in many ways. In case you are a busy person and you remain always on the run that is you travel a lot then it's most probable that you have been utilizing your mobile phone for handling your business on phone. Many people use their mobile phones as their personal assistant. Mobile phones are affordable and depending on your preferences to usage and specific demand, you can find high-end mobile phones at an affordable price. Like we use a device to run software to assist us in our work, in a similar way we use our mobile phones to run the software and it is necessary to know what is software. Software is what we see on our phones when it is turned on and it allows us to use the mobile phone in many ways. One of the leading manufacturers of mobile phones is Apple and it manufactures IPHONE which is one of the leading selling mobile phones in the whole world. This phone has won the hearts of the masses as the job this phone can accomplish is difficult to be done on any other mobile phone.
Proper Maintenance
Although the phone comes with a very good quality glass screen and metallic body, this mobile phone is vulnerable to breakage when it hits any hard surface after it slips your hands. With proper maintenance, your IPHONE can last longer, and even after the newest model is released in the market, the old model of an IPHONE works fine. If you feel your IPHONE is not working as usual and may have some defect then you should check your IPHONE with expert technicians who are specialists in IPHONE Repair in Melbourne. The experienced technicians at City Phones will then diagnose the problem with your IPHONE, its root cause and will resolve the issue with the best possible solution to the problem you are facing with your IPHONE. Logically, the more your IPHONE will be used the more are the chances that your IPHONE will encounter problems. A lot of customers come to us with a broken IPHONE screen and a working touchpad which has got only one solution and it is screen replacement service. Other than screen repair issues, we often come across some software issues, in which the camera quality is diminished, the mobile phone won't stop restarting, and the user experiences slow performance and various other issues as well. When you visit your nearest IPHONE repair specialist they will say that your IPHONE life is over and you need to replace your IPHONE. But we think the other way and we will offer you useful solutions which will enhance the lifespan of your IPHONE.
IPHONE Repair Service

City Phones, IPHONE repair service can revive your IPHONE to the previous state in which it was originally before the breakage. If we need to resolve some unusual fault in your IPHONE we will open your IPHONE and find the exact issue with the motherboard. With the help of modern equipment and the latest tools, we will rectify the issue with your IPHONE and bring back your IPHONE in the same working condition which it was before the slip from hands or a sudden drop from hands. To stop this damage from occurring again in the future here are some useful tips which if followed will prevent your IPHONE from damage. You should keep your phone in a protective case, and apply the protective glass over the screen of your IPHONE. You should restart your IPHONE every couple of days as this clears the cache of apps that you do not use frequently. In case your IPHONE fails charging or drops charging quickly, it is recommended that you replace your IPHONE battery. As already mentioned, people use their phones every day as part of the business and their private life is stored in their phones. We can retrieve lost IPHONE data but as a precautionary measure, you should save your IPHONE data on iCloud to be safe and protective.