IPHONE 11 2019 Rumors and Launch
CityPhones
iPhone 11 or 2019 rumors are growing as the time coming closure to its launch. One thing is sure that Apple will continue its 3 models' sizes in 2019. iPhone will be available in 5.8", 6.1" and 6.5". The biggest rumors we have seen so far is, triple camera at the back, type C for Super-fast charging and reverse wireless charging. It means cameras are going to be awesome and more capable than the previous year's model. Apple might plan to introduce 5g technology in its new coming iPhone's. But some signs indicate it might not happen till 2020.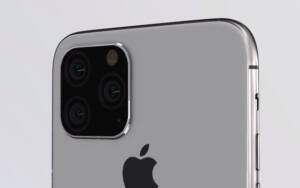 Apple will continue its OLED display to its newer models. There is no sign of curved screen or fordable phones from Apple so far. Apple might introduce LCD to its lower segment, but OLED is expected to the flagship models.  It is expected to come with A13 chip, which will be most advance chip in iPhones, and will improve the performance and efficiency of the device. So far, we have no idea about the camera zoom options in new iPhone, but it is expected to be the best zoom option available in the market.
At Cityphones, we always try to stock up covers and screen protectors for coming new models especially iPhone's. Our all stores are taking pre-orders for the iPhone case and screen protectors, and it will be delivered prior to launch of device. Please visit any of our store and place order for your device protection. Call us today at 04265049585.