IPHONE 13 or IPHONE 12s – Coming this September
CityPhones
UPCOMING IPHONE MODELS IN SEPTEMBER 2021
---
Apple is going to announce the new IPHONE series in September. After IPHONE 7 there is no S series. Before it was IPHONE  3G then next year 3GS, IPHONE 4 then 4s, and same for 5 then 5s, then 6 and next year 6s but after this Apple launched IPHONE 7, and next year everyone expecting IPHONE 7s, but Apple skipped 7s and launched the IPHONE 8 with Exclusive model IPHONE X which was one of best phone.
IPHONE X was a huge hit and one of the best-selling Apple Phones. It was entirely redesigned without a home button and comes with a notch. But the best feature of the IPHONE X was Face ID which was a revolutionary feature and changed user experience completely.
Many other companies tried face unlock technologies, but Apple Face ID is the best and still no one can beat it.
Now in 2021, we are expecting new Apple phone series and most probably it is IPHONE 13 series. And most of the rumors on the internet areas pointing that we will see again 4 new iPhones.
iPhone 13 pro
iPhone 13 pro max
iPhone 13
iPhone 13 mini
Everyone is excited about this new series. Design-wise it looks the same as iPhone 12 series, but the main improvement is in the cameras.

Also, it is rumored that iPhone 13 series will have a charging sharing option by which you can charge your other iPhone by just touching back-to-back. This is already available in the latest Samsung series, hopefully, new apple phones come with this.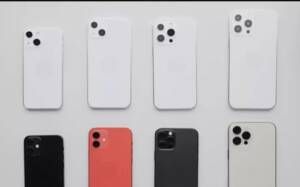 Also, this time iPhones are coming in more exciting colors. There are many concepts iPhone 13 series photos on the internet. But let see how many are genuine.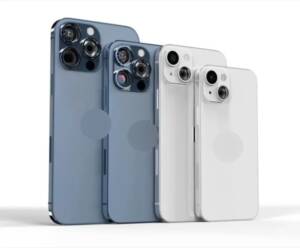 As iPhone 13 is different from iPhone 12 series so cases are not compatible.
At Cityphones we have a huge range of iPhone 13 series cases and screen protectors. We stock most brands like Lifeproof, Otter box, Spigen, 3sixt, EFM, Mercury, etc. All these cases are available on our online store once iPhone 13 is launched in the market.
Check the following link for all iPhone 13 accessories.
---
As iPhone 13 is an expensive phone. It is a good idea to install tempered glass to save the screen from damage or scratches.
Buy iPhone 13 tempered glass, iPhone 13 pro tempered glass, iPhone 13 pro max tempered glass, iPhone 13 mini tempered glass from our online store (Available after the phone is available in the market).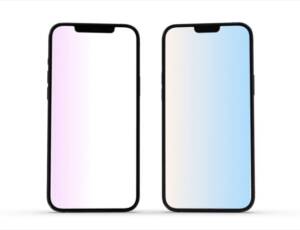 Check our online store for all Phone accessories.
Please note all the photos in this post are from the internet. The actual iPhone 13 series may be different from these 😀.