Repair and Replace Cracked IPHONE 13 Screen at Local Repair Store
A.V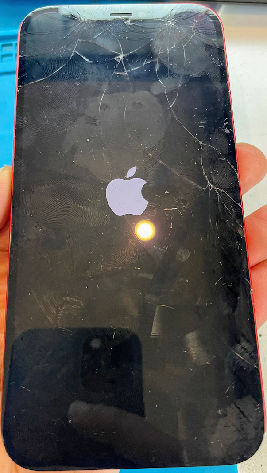 It is very frustrating if the big crack on your IPHONE 13 remains unrepaired after an accidental drop from your hands. It is true to say that if you don't have the correct IPHONE screen repair and replacement service provider within Melbourne and Greensborough, a left-out broken IPHONE 13 screen could ruin your daily life routine. It is better to have IPHONE 13 screen replacement done in Melbourne and Greensborough as quickly as possible.
Forget about the Do It Yourself IPHONE Repairs
If your Do IT Yourself IPHONE 13 screen replacement efforts don't work properly, don't expect Apple to provide you any kind of assistance in doing screen repair and replacement service of your IPHONE 13 phone. In case Apple found that you have tried to repair your IPHONE 13 cracked screen by yourself, they will not repair your IPHONE 13 screen for sure. There is also one more thing to consider apart from the Do IT Yourself screen replacement of your IPHONE 13 phone. The replacement parts of the IPHONE 13 phone are not only less costly but also it is particularly very difficult to get the right person for the repair and replacement of your IPHONE 13 screen replacement done perfectly and up to the mark so that you are again able to use your IPHONE 13 phone as before the damage. Repairing or replacing your own cracked IPHONE 13 screen is not worth the risk.
Sending your cracked screen IPHONE 13 phone to the nearby local mobile phone repair store is the best and most affordable option available in front of you if you don't want to spend more money. When your phone is no longer under warranty, the nearby repair options available at the mobile phone repair store may be worth seeking. These local repair stores are located on every street and are much more accessible and reachable. Also, the waiting time is very less in a local mobile phone repair store as many professional technicians are employed by them to do mobile phone repairs to handle all types of repair work needed with a mobile phone. The repair prices they quote for IPHONE 13 screen repair and replacement are also affordable and you get a high-quality screen repair and replacement done using original IPHONE replacement parts done at a pocket-friendly price. The time taken to replace the cracked IPHONE 13 screen with new premium quality IPHONE replacement parts is very less, taking just 30 minutes to an hour so that you do not have to wait for long to get your damaged IPHONE 13 phone again in good working condition.
You need to find out whether your nearby local mobile phone repair stores are offering any warranty on screen repair and replacement jobs done by them or not. There are normally a lot of mobile phone repair stores offering repair of damaged IPHONE 13 screens even in smaller cities. You should keep in mind that not all of these local mobile phone repair stores provide genuine quality IPHONE 13 replacement parts. The warranty on IPHONE replacement parts is available on many local mobile phone repair stores as long as no physical damage exists. You should select a local mobile phone repair store that promises to use only genuine IPHONE replacement parts with a standard repair warranty applying to all their repairs.
Even if your IPHONE 13 mobile phone screen cracks in several places making a spider web. The reliable local mobile phone repair stores who are specialized in IPHONE 13 screen repair will have no problems in getting it repaired, as long as you can identify such a repair store.