City Phones Offers Samsung Galaxy Z Flip 3 Cases and Screen Protectors at Affordable Prices
A.V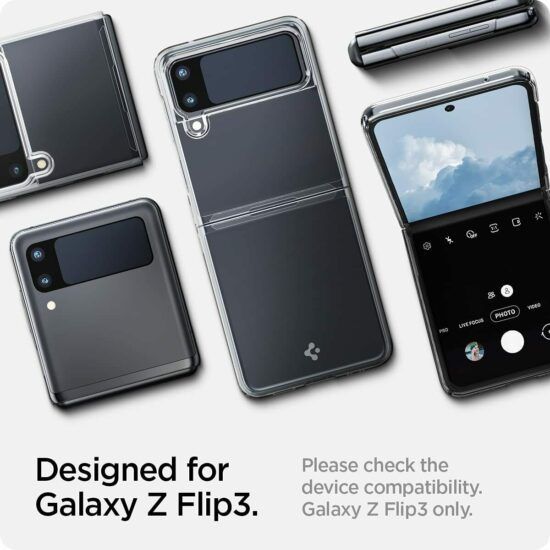 Samsung the smartphone giant in a big unpacked event conducted on 11th August this year announced a new foldable smartphone by the name Samsung Galaxy Z Flip 3. People expected the announcement of Note 20 and Note 20 Ultra from this big event but there's no new Note series smartphone been announced. These models of smartphone will stay right where they are in Samsung's lineup queue. Presently the smartphone giant is focusing on what is known as the future of the smartphones: foldables. Samsung just announced a pair of devices which showcased the new folding screens in different ways going to be known as Galaxy Z Fold 3 and Galaxy Z Flip 3.
Samsung Galaxy Z Flip 3 is the perfect fusion of a traditional flip phone and smartphone into a compact package. Samsung Galaxy Z Flip 3 is improved in almost all the core areas. This new smartphone comes with new larger outer display with 1.9 inches which is double the size of the original Samsung Galaxy Z Flip. The new Samsung Z Flip 3's inner 6.7inch FHD+ display has also seen a boost from 60 to 120 Hz. Samsung has also improved its water resistance rating from non-existent to IPX8. Starting 27 August this smartphone will be available for sale with Galaxy Fold 3, Galaxy Buds 2 and two new smartwatches from Samsung. The changes made in this Z Flip 3 smartphone are sensible without risking encroaching upon the larger Galaxy Z Fold 3 too much. This smartphone is certainly made for you as it is most impressive in the recently launched smartphones because of super amazing looks and user-friendly nature.
If you've decided to upgrade to the Samsung Galaxy Z Flip 3 you will surely want to keep it protected and guarded against any potential damage against accidental drop and water damage. At City Phones order online Samsung Galaxy Z Flip 3 Cases in Melbourne and get free delivery at your address.
City Phones have a wide range of Galaxy Z Flip 3 Cases available in-store and online with 4 installments EMI options available. We also offer Afterpay facility which facilitates you to Shop Now, Pay Later, Interest-free. Our Samsung Galaxy Z Flip 3 Cases collection include wide range of Cases offered by major brands like Otterbox, Lifeproof, EFM, Spigen, 3SIXT, Incipio and much more. Online orders come with free delivery and express shipping for urgent orders.
Samsung Galaxy Z Flip 3 is an elegant and beautifully crafted device. Screen Protectors for this new model of smartphone are available with City Phones with best brands at an affordable price. This smartphone comes with nice foldable screen which is very delicate and elegantly crafted so protecting it is very important. Our highly secure cover and screen protection from major brands can certainly help you against breaking and damaging your new Samsung Galaxy Z Flip 3 screen.
City Phones offers Samsung Galaxy Z Flip 3 accessories from well-known and leading brands in the world at an affordable price. You will find latest accessories you need to protect your new Samsung Galaxy Z Flip 3 smartphone at City Phones, Melbourne's leading Samsung Galaxy Smartphone Accessories store conveniently and easily. For any query feel free to contact us at 0426504955 or email us at cityphonesinfo@gmail.com.