Take a Smart Move by Choosing Mobile Phone Repair in Melbourne CBD
A.V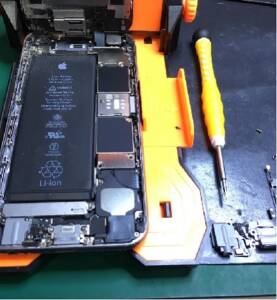 In a busy city like Melbourne CBD, where life is moving at a very fast pace, mobile phones have become an inseparable part of life. Facing problems within mobile phones is a very common thing. Cracked screens to battery problems, mobile phone repair is a frequent necessity or we can say it is a necessity of life. Few people may choose to replace their mobile phone while others may choose a professional mobile phone repair service which is a smarter and cost-effective way of repairing a mobile phone. In this article, we are going to discuss why choosing Mobile Phone Repair Melbourne CBD is a smarter move in repairing a mobile phone.
Mobile Phone Repair is Inexpensive
One of the main reasons why Mobile Phone Repair in Melbourne CBD is considered a cost-effective way is because it is inexpensive. If you compare the cost of purchasing a brand new mobile phone with repairing a mobile phone, you will find repairing a mobile phone much cheaper. The cost of repairing a mobile phone is dependent on its issues  and also it depends on the model of the mobile phone but if we talk generously mobile phone repair is always less costly in comparison to buying a new mobile phone, particularly when your mobile phone is not too old.
Preserving Data and Personalization
If you choose to replace your mobile phone after facing a problem with it then you have to start from the beginning with your new mobile phone by installing all the applications you require in your new mobile phone. This process is time taking and inefficient. If you choose to repair your mobile phone you keep all the personal data, applications, contacts, photos, and settings as it is without making any changes. By preserving your data, you keep yourself away from the hassle of getting anything to your new mobile phone ensuring a seamless transition and saving your valuable time. In addition, if you have customized your mobile phone with wallpapers, ringtones, and other settings, choosing repairs allows you to continue living with your customized mobile phone.
Addresses Common Issues
Mobile Phone Repair in Melbourne CBD addresses a wide variety of commonly faced issues. Problems that are resolved easily by opting for a mobile phone repair service are broken screens, faulty batteries, camera problems, charging port issues, and problems that occur in the mobile phone softwares. These are just a few of the examples which get resolved easily by professional technicians. These repair services are just a fraction of the price of a new mobile phone. Mobile phone repair allows you to save a considerable amount of money while also ensuring your mobile phone functions at its maximum capacity.
Warranty and Guarantee
Well-known mobile phone repair stores in Melbourne CBD offer their customers a warranty and guarantee on their repair. This means that if any issue again arises after the repair, you can visit the store again and get it repaired without paying anything extra. This kind of warranty offers peace of mind and assures that the money invested in the mobile phone repair is protected. In contrast, buying a new mobile phone comes with a limited period warranty, leaving you responsible for any future repair needs.
Timeliness and Convenience
Stores offering mobile phone repair in Melbourne CBD are well known for their quick response time. In most cases, repair services are completed in 30 minutes to an hour depending on the nature of the issue. It saves you from feeling uncomfortable without your mobile phone. Also, a lot of mobile phone repair shops are located conveniently within the Melbourne CBD area, you can easily find a reliable repair service provider close to your home, thus making the repair process very easy and convenient.
Environment Friendly
World is now focusing more towards sustainability so choosing Mobile Phone Repair Melbourne goes with eco-friendly behavior. Electronic waste is a threat to nature and further harms our environment. If we choose to repair our devices we contribute towards reducing electronic waste. Repairing a phone increases its life and reduces the need for new device manufacture and thus helping keep our environment safe. By opting for repair service over replacement, we actively contribute to a more sustainable approach towards technology consumption.
Conclusion
When facing mobile phone damage or malfunctioning in Melbourne CBD, the financial benefits must be considered. Not only repair services are carried out at a reasonable price but also allows you to keep your mobile phone data safe, contribute towards sustainability, and address the most frequently occurring issues without the need for a new mobile phone. Getting facilities like warranties, fast services, and easily accessible locations, repairing a mobile phone is a smart choice that not only saves time but also it enables you to remain connected to the entire world. Experience the advantages of mobile phone repair yourself by evaluating the repair costs and time-saving facts with convenience.