All About Mobile Phone Parts and Their Repair Service
A.V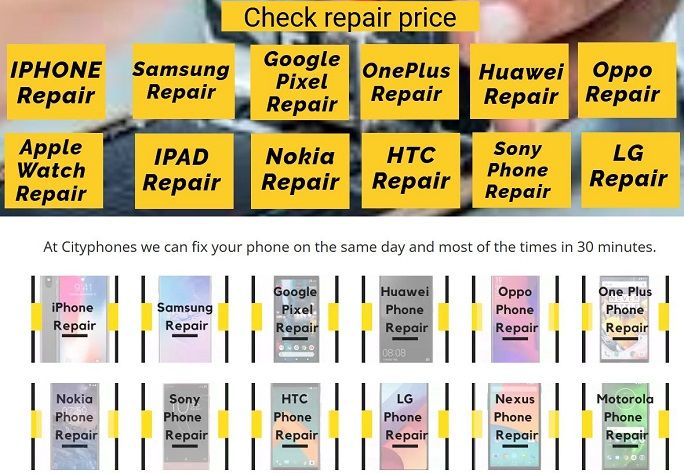 Mobile Phones have become indispensable parts of our lives. We need them for storing our memories in the form of photos, maintaining various apps needed for booking and ordering essentials, contacting loved ones, making payments, and whatnot. All these important usages make it very important to upkeep our mobile phones. This small gadget is so important in our lives that if it breaks down even for a single day life comes to a halt and everything seems to get difficult to handle and it disrupts normal life operations.
For the same reason, several mobile phone repair companies focus on providing mobile repair services quickly and providing products and services that assist in making your life easy and smooth by repairing mobile phones in minutes!
Some of the examples of phone repair parts are:
Adhesive tape stickers for all categories of mobile phones.
Touch screen digitizers
OEM LCD screens
Fingerprint button flex cables
OEM Microphones
These mobile phone repair parts have several advantages:
Battery problems start arising in mobile phones after a year or so. The battery can be changed instead of the whole phone.
The adhesive tape that keeps the mobile phone together loses its adhesive and thus the stickiness is lost which makes the keypads of some mobile phones look in very bad condition. The solution to the problem is that if you change just the keypad your problem is sorted out.
Most touchscreen phones face problems related to the display. You can change the display instead of changing rather than buying a new phone.
If you feel your mobile phone speakers are malfunctioning you can change just the speakers also.
The memory can be extended by inserting a memory card, if not; mobile phones can have external memory cards that save the data and function well when connected externally.
The repair parts sound a little old but these are the most economical, smart use oriented, well functioning and a wise approach compared to spending thousands on buying a new phone.
These repairable parts are available almost for all companies like Apple, Samsung, Nokia, Mi, Xiaomi, Huawei, etc.
These mobile phone repair companies have well-trained staff members who can handle the stored data and the mobile phones with extra care and return it to mobile phone owners without touching their confidential data and keeping their privacy untouched and that too when the mobile phone is in guarantee period.
Mobile phone parts are available online for purchase, available in bulk or wholesale also. Many new trending products like adhesive tape for all phones, OEM digitizer touch screen with frame replacement is available for almost all types of mobile phones. 2 Piece OEM slide buttons, Door cover, Middle plate frame, camera repair part, lock and unlock buttons, power on/off and volume buttons, etc. are also available for purchase at a reasonable price.
Conclusion:
Mobile phone repair service is usually a very positive way of using your mobile phone after it becomes in-operational and some of the parts need replacement.  The most sustainable as well as economical thing to be done on the part of human beings is to use the device as long as it can be operational and in use. Many people in this world run their whole business on their mobile phones. For them, it is impeccable to make sure that their mobile phones remain in good working condition all the time and for them, they should go for such options. Repairable products are not only available at a reasonable price, but for all types of mobile phones and companies. City Phones is a mobile phone repair company dedicated to keeping the mobile phones of their customers in working condition all the time and at an affordable price making the best use of mobile phone parts.