Mobile Phone Repair and Replacement Services in Melbourne and Greensborough
A.V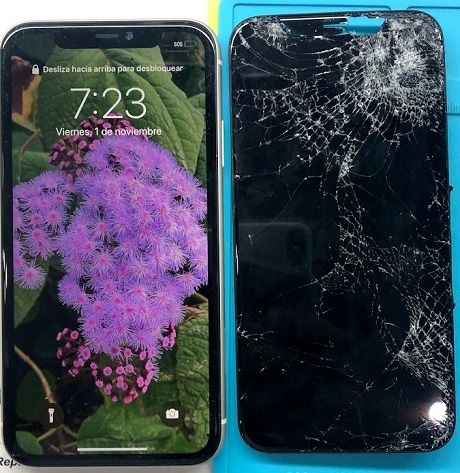 Depending on what would need to be replaced and or/repaired in your damaged phone it may end up costing much less to get your mobile phone repaired than buying a used or refurbished one. In that case, it is most likely worth getting the repair done by an expert mobile phone repair company. Overall, whether or not it is worth entirely up to you, the data, and your attachment to the specific device. After the inspection and discussing options with you, we will fully clean your mobile's logic board.
Our expert team provides mobile phone repair services in Melbourne and Greensborough. Contact City Phones for hassle-free and convenient mobile phone repair service at an affordable price and solve your issue today. If your expensive IPHONE or any other mobile phone screen has broken, no issues. Our highly skilled technicians are experts in IPHONE repair service. With our cell phone repair mobile phone repair near me service you can get back your damaged mobile phone in just 30 minutes to an hour using genuine mobile phone replacement parts. City Phones IPHONE repair and IPAD repair service are covered by our standard repair warranty on parts and labor. So give us a call anytime your phone is giving you a hard time and get your phone fixed by the experts. Therefore, we do our best to repair your mobile phones in as minimum time as possible. If you need your mobile phone fixed, you can trust us to get it repaired and working perfectly again. We repair all makes and models of mobile phones, tablets, and IPADs. We take complete care of your mobile phone in less than 30 minutes to an hour without any hassles and provide warranty for the repair service.
However, this warranty does not apply to water damage repair as that mobile phone repair service is very unpredictable. This warranty also excludes physical damage done to the repaired part, so if a screen is faulty while also exhibiting signs of breakage then our warranty does not apply. We have a lot of experience with water-damaged phones, tablets, and IPADs. We are also experts in the art of data recovery. To keep your mobile phones up and running, we provide mobile phone repair services without any delay. Our experienced staff members are the best mobile phone repair service provider within Melbourne and Greensborough. Here at City Phones, we can quickly diagnose the issue with your mobile phone and work appropriately to provide an effective solution. We have been in the mobile phone repair and replacement field since 2015, fixing a handsome number of phones per month within its store addresses in Melbourne and Greensborough. Here at City Phones, the top priority is providing excellent customer service and first-class repair service. Our parts used in mobile phone repair and replacement are of the highest quality with most repair services being done using only genuine mobile phone replacement parts. We do extensive testing with the replacement parts that we use, thus providing our customers complete peace of mind when repairing our customer's mobile phones. Here at City Phones, our affordable mobile phone repair cost makes it possible even for those operating on the tightest budget to have their phones fixed without any hassle.
At City Phones, we stand behind the quality of our repair service and mobile phone replacement parts. If you live in rural areas or a remote location, we can still help in providing mobile phone repair service, with City Phones's mail-in service. In addition, we don't ask our customers to make down payments for our services. You won't be asked to pay if we can't fix your phone or tablet. Contact City Phones today or come down and visit us directly as we offer both a walk-in service and an online appointment-based booking system and most of our repair services are completed in 30 minutes to an hour. We'll likely be able to take care of your phone repair service on the spot meaning you won't have to come back. We also stock a wide range of phone and tablet accessories for sale at competitive prices online at Shop.cityphones.com.au.