Getting the best out of your iPhone | iPhone Repair
CityPhones
How to get the best out of your iPhone | iPhone Repair | Cityphones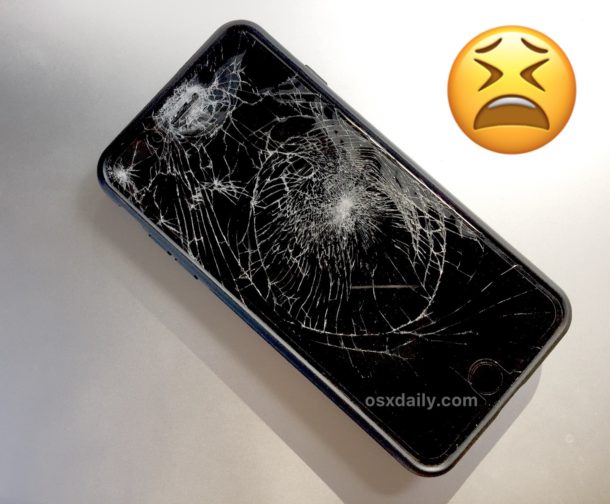 Life, You & Your iPhone
Your iPhone. It's an amazing device, it harbours the world in your hands. Just a click of a button and you can find any bit of infor….. Oh no, you can't see the screen anymore? Just when you were about to find the best Sushi Bar in Melbourne. Now you need to get an iPhone Screen Repair somewhere in Melbourne! Getting the best out of your iPhone is really important to us!
Accidents happen. We at CityPhones know this pretty well. We have seen thousands of damaged iPhones, and this is just apart of the modern world. Spend a lot of money on a device with the potential to blow your mind, and after slipping once, dropping once, using too much… its gone and your life feels a mess. But that's okay because following this article will provide you with information on getting the best out of your iPhone. And when accidents happen, you know who to turn to for iPhone Repairs Melbourne.
If you find your iPhone needs Repair then Click Here
Common Problems with iPhones – How you break them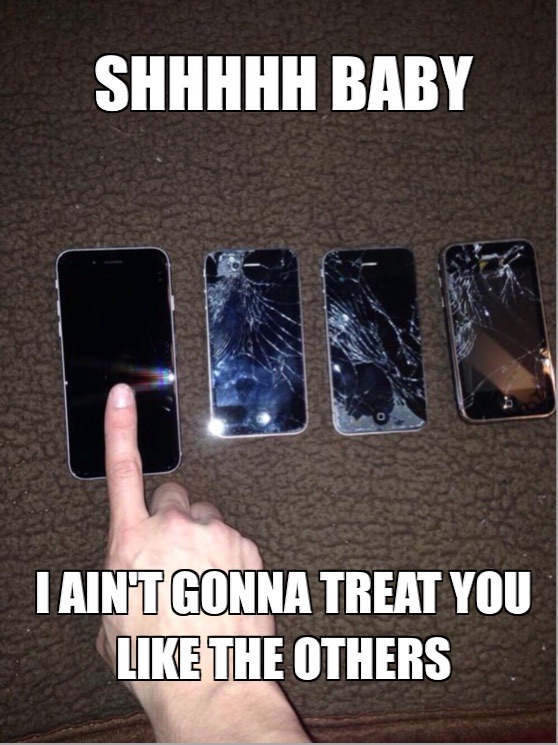 To begin, there is no where your iPhone is safe. Even while you sleep and your iPhone is next to you, you still run the risk of hitting it off the bed and shattering the screen in the middle of the night. Highly unlikely, but still possible. If this is the case… (then Click Here to take you to iPhone Repairs.)
The two biggest singled out ways iPhones are damaged…. Dropping your phone on a hard surface and water damage. And if you have the iPhone 7, iPhone 8 or iPhone X, well then you're very lucky, because you won't have to worry about water damage. OR DO YOU…
The newest variants of the iPhone – iPhone 7, iPhone 8, iPhone X are water resistant, however that does not make them completely waterproof. Yes they can still be damaged thanks to the second most popular way to damage your phone…. water damage. And yes Apple did say that they can still be damaged by water. 
But you have a safety, CityPhones for the iPhone repair Melbourne!
The top 5 ways which you break your iPhone
iPhone dropped on hard surface

iPhone Fallen into water/ Water damaged

Stood or sat on iPhone accidentally

iPhone left on roof of car

iPhone Broken by child
It is said iPhone users break an iPhone in the first 10 weeks! So now your iPhone needs screen repair, water damage repair…. YOU NEED IPHONE REPAIR. 
So how do you go about getting the best out of your iPhone you ask?
T
he 5 Best Tips on getting the best out of your iPhone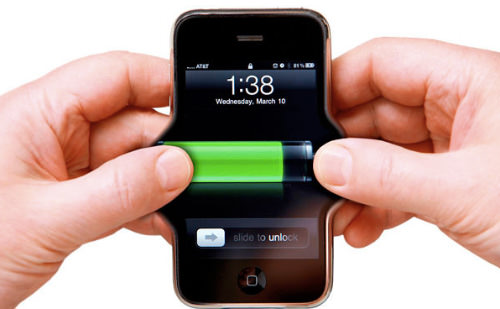 1) Dirt! Believe it or dust will affect your iPhone. Preventing and minimising the dust input in your iPhone will help your iPhone be at your side for longer. Dirt and dust will damage the iPhones beautiful and vibrant LCD display. What can happen is dirt/dust can get in behind the phone display screen. Oh No. What happens from this? Dead pixels is the resulting factor.
You do not want your amazing display of the iPhone to be damaged. Finding a crack in the screen leaves your iPhone vulnerable to dirt and dust particles affecting the display. You will find yourself getting iPhone Screen Repairs, for a cracked screen, and finding more problems then you originally concluded. So protecting your iPhone from dirt is one way you will get the best out of your iPhone.
2) Screen Protectors! Screen protectors are important, important, important. They generally will not affect the quality of your display, or the aesthetic appeal of the phone. However they may save your precious screen when the deadly "dropped phone" occurs. 
The mighty Screen Protector will protect the glass of the iPhone from scratches, cracks, dirt and dust! Screen Protectors offer cell phone privacy with the use of Privacy Screen Protectors, with the display only being completely viable to the user directly in front of the screen. The screen protector (while the phone is asleep) will even serve you as a mirror, perfect for checking your hair or appearance on a night out!
Screen protectors also offer the user the added protection of reducing glare from light or the sun and even (in some screen protectors) Shatter Proofing iPhone Screen Protection. Screen protection is a valuable way of getting the best out of your iPhone
3) Look its life, but AVOID DROPPING THE IPHONE! We at CityPhones understand that sometimes accidents happen. But try to be mindful of where your surroundings. Concrete is your enemy, be extra careful when around concreted area's as this is a sure fire way to have your phone screen shattered or the iPhone broken. This means it is that stage in every iPhone and iPhone users life; The iPhone Screen Repairs stage. Or worse off – Screen Replacement stage. iPhone Repairs Melbourne can definitely help you out during this stage. 
4) Buying a good case is central to the longevity of your iPhone! Cases, some of which are made to completely withstand the obstacles life throws at your iPhone. Some however, are very aesthetically appealing and look rather nice. But the strong cases usually do not look good and the appealing cases are usually rather ugly.  But there are ways around this. Using your iPhone without a case, (which lets face the facts; iPhones are expensive products.) will expose you and your most important personal belonging, to scratches and breaks which will offer you costly iPhone Repairs. By purchasing a good case which fits your needs you will be ensuring that you are getting the best out of your iPhone. Without a case you will find yourself constantly in and out of phone shops having iPhone Screen Repair, at least a couple times a month. 
Your choice in case can be extremely easy if you follow some steps for distinguishing your needs and daily use with iPhone. You might want a case which offers you a little lever in the back which lets your iPhone stand up on its own. Perfect for movies and media content.
Your work and daily life can provide insights on your choice in case. Such as your profession, how much protection you will require, even if your clumsy – you may go for a case which offers the best protection.
Some tips for iPhone case selection are: Rugged Cases – perfect for nitty gritty jobs as these phone cases are bulky and heavy. Tough Cases – A case which will survive every day drops and smashes, similar to a rugged case but without the bulkiness and weight. Offering some good looking appeal. Slim Cases –  focused on design and looking good, while offering you some protection. Just make sure the provide some "lip" over the sides, to better protect the screen. And the options go on and on and on.
5)  Maximising the battery life! The Battery of your iPhone, what a topic in conversation that comes up quite often. We as consumers are always searching for new tactics and ways to optimise our battery lives. They say batteries, particularly the new batteries which are used now in everyday life have a limited cycle of 300-500 charges before not being as competent.
So, the age-old question. "What do i do to optimise my batteries life?" and "what charging habits should i implement?" The answer to getting the best out of your iPhone and its battery lies with lithium ion batteries is to never let the charge drop below 20% and always aim to keep batteries between at 30 – 80% of its charging capacity. and experts say that you only should do a full zero to one hundred charge…. ONCE A MONTH. This acts as a reset trigger for your battery. Hopefully extending its life.
Be mindful of the chargers being used also… make a conscious attempt to always use the right charger for the right phone as this will optimise the charging from the chargers "rating". This will ensure that your battery is being charged by a source with a trusted rating which was developed for the phone. Mobile Phone repairs for batteries are never fun.
Be nice and mindful to your precious iPhone and your iPhone will be nice to you. You won't see yourself in a Phone Shop often having to "Fix" or conduct iPhone Repairs too often!
With these simple tips we hope to optimise the quality time that you get to spend with your iPhone, and provide you with tips on getting the best out of your iPhone! To the good times ahead!
Suffering from a Damaged iPhone?! Click Here to take you to the iPhone Repairs / iPhone Screen Replacement page!