IPAD screen repair
CityPhones
IPAD Screen Repair in Melbourne
IPAD is one of the most used tablets. It is not just limited to watching videos and playing games. But it is also widely used for the study.  Most of the schools are using IPADs for teaching now. Kids are using IPAD since their childhood, so it is very easy for them to use the IPAD for study as well. As most of the IPADs are used by kids so chances that they drop them and IPAD screen gets damaged is also very high. That's why IPAD screen repair is in high demand.
Apart from study the latest IPAD are also use for professional use like graphic designing or in the field by engineers. So, with the increasing use of IPADs, the chances that it gets broken are also high. At City Phones, we get a lot of IPADs for repair, especially for screens. Most of the customers want their IPAD repair asap because it is for their work or kid's study.  IPAD screen repair is done in 1 hour for most of the models in our store.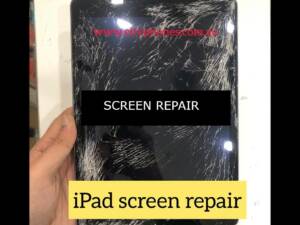 Today we have fixed IPAD broken screen in 45 minutes only.
Especially in this lockdown time. Most of the kids are doing homeschooling and using IPADs for Webex meetings or other study applications. We can fix most of the IPAD models and we have most of the screens in stock so estimated time for repair is 1 hour. To check prices or list of models that we fix please check this link
We also provide IPAD repair service in bulk. If you need to get IPADs fixed for your company or school, we offer better prices. We also offer free pick up and drop off for bulk repairs.
Most common IPAD repairs are.
IPAD Charging Port Repair
IPAD LCD repair
We also have tempered glass and IPAD cases in stock. Check our online store to buy one.
www.shop.ciyphones.com.au