IPHONE Screen Repair Melbourne – How To Find and What To Expect
A.V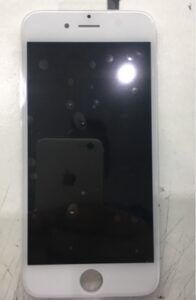 In today's world, with technological advancements, the usage of mobile phones is increasing day by day. Few people use Apple company's phone, which is considered a premium phone used by them to show their standard and to show off which is also known as IPHONE. These phones are very sensitive and could break easily leading to more damage to the device. The material used in manufacturing them is fragile and can break on touching a hard surface like a floor made of marble. The same thing applies to IPHONE which can break and damage because it is highly prone to damage. Truly speaking the glass screen of the IPHONE is the most sensitive part of this premium mobile phone and it requires careful handling and use. If you are dealing with a broken screen of an IPHONE then you must be looking for the Apple Authorized Service Center of IPHONE Screen Repair Melbourne which you can find easily on Google by typing Apple Authorized Service Center near me.
How To Find a Care and Repair Center
Your IPHONE screen could break due to several reasons which we will discuss in this article in brief and will also look at how to find a suitable repair place for your IPHONE, and check the availability of the IPHONE parts for repairing your IPHONE within the time taken to repair your IPHONE in Melbourne if you are native of this city. A lot of reasons exist which could lead to the breaking of your IPHONE screen. Let us discuss this here. Generally, most of the IPHONE screen damage is caused due to fragile screen material. Your IPHONE screen could get damaged completely and get shattered into pieces. The best possible solution to get the broken IPHONE screen replaced perfectly is that you find a nearby Apple Care Center and take your phone to them to get a perfect solution without spending much time using genuine and premium quality IPHONE parts. Also, the Apple Care Center should be located in your city as this will help you in picking up and dropping off your IPHONE before and after the repair. If you are having difficulty finding the nearby Apple Care Center you can take the help of Google and GPS to locate it.
Causes of Screen Damage to Your IPHONE
The question is why the IPHONE screen repair is required and why it is a must for you. Different kinds of incidents and sudden accidents like the sudden dropping of your phone from your hands could damage the screen of your mobile phone. To repair the cracked screen of your IPHONE you need a specialist professional who is an expert in dealing with IPHONE Screen Repair in Melbourne. In the majority of cases, the cause of the breaking of the IPHONE screen is either the dropping of the IPHONE over any other hard surface mistakenly or it could be smashing of the phone onto any other hard thing like the keys which could break the screen of your phone. The IPHONE screen in such cases develops scratches, cracks on its surface, or the screen is completely damaged. Sometimes it happens that the pieces of the cracked screen could enter the cabinet of the IPHONE and further damage the other parts of the circuit which operate other functions of the phone. Because of the above reasons, it is highly advised that you should immediately replace the cracked screen of your IPHONE to keep your phone safe and working for a long time. Thus to keep away from such type of damage, you should cover your IPHONE screen with a good quality screen protector. The screen protector keeps your IPHONE screen safe from cracks if any such incident or accident happens to your device.
What To Do if it Happens to Your Device
These incidents cannot be avoided in our day-to-day life. And if such incidents do happen with your IPHONE then you must check that the phone screen is cracked wholly or partially. The best possible solution to fix the damaged screen is that you take it to the nearest Apple Authorized service center to get it replaced with an authentic one. In case your IPHONE screen is damaged to a large extent then the possibility is that you will not be able to use the phone. But if the crack is a small one or there is only a minor crack, your IPHONE could reduce the capacity of working at its optimal capacity. This could be the cause of dirt and dust entering through cracks causing the internal circuits to not function properly.
Apple Authorized Independent Repair Provider in Melbourne
If you live in Melbourne and the above-mentioned incident or accident has happened with your IPHONE then the best and long-lasting resolution to fix the problem is to take it to the Apple Authorized Independent Repair Provider. An Apple Authorized repair center has technicians having good experience in replacing the damaged screen of an IPHONE with the help of high-quality original Apple IPHONE parts. Their delivery service is very good as they deliver your IPHONE after screen replacement at or before the told time and date. When you visit Apple Authorized service center they will first analyze the damage caused to your IPHONE screen and based on the extent of the damage they decide whether or not they need to keep your IPHONE with them for completing the repair process.
Warranty Law or Other Insurance Laws
The cost of repairing your IPHONE is very high as an IPHONE is among the most expensive phones in the world. But in case your IPHONE is under warranty given by the seller of the manufacturing company then the cost of repairing can be less. Sometimes consumer laws are levied on it which repairs your IPHONE at no extra cost. If there is insurance on the phone no repair charges could be taken from you.