Quick and High-Quality IPHONE and Samsung Phone Repair
A.V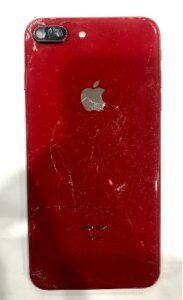 Mobile phones are quite sensitive to damage. It doesn't matter, you use an IPHONE or a Samsung phone, a single drop of the phone is enough to shatter its screen. The technicians working at City Phones can handle any situation with your IPHONE or Samsung phone and make all efforts to bring back your phone to its previous condition. Take advantage of this IPHONE screen replacement and make an appointment at the earliest if you desire to bring back your phone to its original condition in case you are facing a broken screen issue in your IPHONE or Samsung mobile phone.
Why Choose City Phones?
 Apple Authorized Repair Provider
We are now Apple certified independent repair provider(IRP) which means we are now an Apple authorized repair center where our technicians now have access to Apple diagnostics, tools, software and processes to make sure that your Apple device repair is done completely to the highest standard provided by Apple at their repair center. After becoming Apple Authorized Repair Center our technicians are trained by Apple so that they are qualified to the highest standard of repair that Apple provides at their service center.
At City Phones the experts offer unmatched services to all customers. They are skilled in their field and stand out due to their repair experience.
All the repairs offered by City Phones are reasonably priced and affordable. We provide quality repairs by using the original replacement parts sourced from Apple.
Customer Satisfaction Guaranteed
The professionals working with us use not only the highest quality parts without compromising on the quality of the repair service. They want all of our customers to feel satisfied with the repair service we provide to them.
IPHONE Screen Repair
Whether the crack on the screen of your IPHONE is just a minor crack or the complete screen is shattered, the IPHONE screen repair offered by the expert technicians working at City Phones is just excellent. Our technicians will take your mobile phone to the repair store and repair the problem in your IPHONE at the earliest. Once your phone passes all the diagnostic tests with quality assurance tests our technicians will notify you that the repair is complete and you can take it with you from our repair store.
IPHONE Screen Replacement
Remember that a working screen is the most important thing considered important for an IPHONE. Offering high-quality IPHONE screen replacement service, City Phones ensures to take care of all aspects of your screen replacement so that you can enjoy all aspects of screen replacement and you enjoy the best performance ever. Keep in mind that a dropped IPHONE could result in a shattered screen or even a broken digitizer. The group of experienced technicians takes proper care to replace the broken screen with a new one, and ensure the quality of the screen replacement by running all necessary diagnostic tests thus ensuring that the screen replacement done is perfect and complete in all respects. You'll have your IPHONE back in your hands at the earliest as these people know the importance of the mobile phone for its owner.
Count on City Phones and be sure that the screen replacement done by our technicians is perfect. They use the updated and best tools to repair your IPHONE by following the right protocols using authentic Apple parts for screen replacement. You can have peace of mind after handing your IPHONE with us as our technicians take utmost care while repairing your IPHONE. Here at City Phones, you will always meet competent technicians who offer fast and excellent quality repair service without compromising on high-quality standards. The screens they use to replace the cracked IPHONE screen are of genuine quality to ensure the durability of the screen replacement service. If your IPHONE is damaged accidentally, look no further and contact us by calling us or emailing us as it will help you enjoy the amazing features your IPHONE has to offer.
Samsung Repair Service
If you are also searching for a qualified team to repair your Samsung phone, you can again get in touch with City Phones. The technicians working with us understand well how important your Samsung phone is for you, which is why they are dedicated to providing the best possible services at a reasonable price. Their six years of experience allow them to repair the following:
Screen Replacements
Battery Replacements
Front and Back Camera Repair
Charging Ports
Water Damage
Home Button Repair
Whenever you need to repair your Samsung phone or you want to replace your IPHONE screen, just contact City Phones. Here you can receive your repaired device with complete peace of mind!