Why Hiring a Professional to Repair Your IPHONE is a Good Deal?
A.V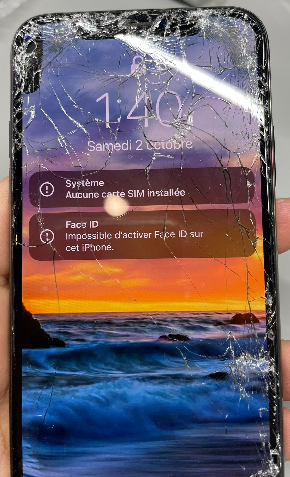 City Phones can repair your IPHONE by offering a complete solution for all faults discovered in your IPHONE with a guaranteed standard repair warranty. Our services include repairs for a cracked screen, LCD repair, faulty battery replacement, front and back camera repair with water damage, including motherboard repair. We can diagnose and repair problems like a cracked screen in your IPHONE even if the existing problem on your mobile phone is beyond repair. Our expert technicians put all their efforts into IPHONE screen repairs at our stores.
The best thing about hiring a professional to repair your phone is that you don't have to spend hours in a store trying to find out what you can do to repair your phone by yourself. City Phones is one of the a leading IPHONE repair stores in Melbourne and Greensborough, offering a variety of options for IPHONE screen repairs at their stores. If you possess a cracked screen IPHONE and you have no idea how to repair your IPHONE by yourself, you can hire a professional technician to help you with your IPHONE repair.
With the help of City Phones, you can get an IPHONE screen repair at an affordable prices. We guarantee that having your IPHONE screen repaired will be far less expensive than repairing it by yourself. If you get the help of professionals, you don't have to spend hours in the store trying to figure out how to repair your IPHONE screen. The process of repairing an IPHONE starts with a diagnosis by an experienced technician who will be able to efficiently determine the problem with IPHONE screen and then repair it accordingly. Most repairs require a new branded screen to be replaced in place of your cracked screen, which helps make your old screen look new. Once the old screen has been replaced, the repair is complete. Most of the screen repairs are quick and will take just 30 minutes to an hour to complete.
City Phones is one of the leading IPHONE screen repair service provider in Melbourne and Greensborough and can give you peace of mind by providing efficient screen repairs for your IPHONE thus saving you from the headache of buying a new IPHONE. We will gladly assist you with screen repair whenever you require it. We will be glad to answer all your questions and queries about the replacement of the IPHONE screen at our store. IPHONE repairs in Melbourne and in Grrensborough are available at City Phones. No matter which model of IPHONE you are using, we can repair your IPHONE to give you a great-looking new screen for you to enjoy. When you get the repair services by an IPHONE repair company, you know that your device will be repaired professionally. We guarantee that your cracked IPHONE screen repair will be done with the utmost care as we know that a mobile phone plays a very important role in a person's life. We provide quick and high-quality repairs with the help of genuine IPHONE repair parts that last longer. We offer a free initial assessment before you make your appointment with us.
Our IPHONE repairs are affordable, easy, and convenient! Our expert technicians have been replacing IPHONE cracked screens for more than 5 years. They are experts in their profession Once the repair is complete, you can use your mobile phone as usual and enjoy the benefit of a brand new screen. We will take care of everything regarding IPHONE repair so that you don't have to worry about buying a new phone. We make sure our customers are completely satisfied with our service by making every effort to bring your phone back to working condition so that you can again use it as before.
Whatever the fault may be in your IPHONE, our expert technicians can handle it perfectly without any delay. City Phones have many experts in their employment. Their experts can offer you the best quality IPHONE repairs, and they will bring your IPHONE back to life without any problem. Many of their experts have been working with them for the last 6 years since the starting of this leading IPHONE repair store in 2015, which makes them reliable to handle any fault that may be found on the IPHONE. No other IPHONE repair professional in Melbourne and Greensborough can match the expertise displayed by the employees of the City Phones. You do not need to go far in search of a reliable IPHONE repair professional; just get in touch with City Phones, and you get the phone repaired in much less time than others.