City Phones Your Leading and Trustworthy IPHONE Repair Shop in Greensborough
A.V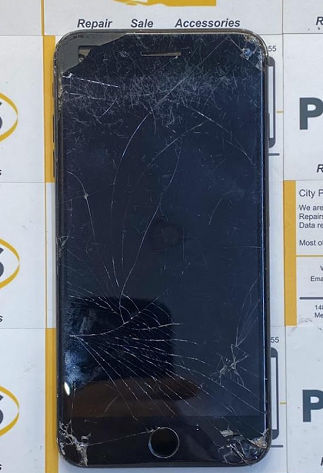 For fast and durable IPHONE repair in Greensborough choose City Phones, the leading IPHONE repair specialist within Greensborough. If Apple is your favorite mobile brand and you always want to keep your Apple manufacture IPHONE in good condition then our team of experts and specialized technicians can help you.
Our trained technicians will put their best efforts to provide you with the fastest IPHONE repair Greensborough. The team of technicians at City Phones is well aware of the fact it feels quite stressful when your mobile phone does not work. So, we aim to offer IPHONE repair in Greensborough within 30 minutes to an hour.  We offer repair services by post in which you can send us your broken IPHONE by post. As soon as we receive your IPHONE for repair we will start repairing it and will send you the phone after repair.
There is no need to stress yourself if your IPHONE screen gets cracked as City Phones is always here to help you. In case you find yourself in a similar situation simply contact us. Our trustworthy team of technicians will have your IPHONE repaired in the quickest possible way. We keep our mobile phone repair prices low as we carry out all our repairs at our stores and do not send them to others because of which our phone repair prices are low and convenient. Damaging the screen of your IPHONE is a common problem as this issue can be resolved easily and efficiently at City Phones. With more than six years of experience, our IPHONE repair technicians in Greensborough feel proud of delivering extraordinary results. Visit our store in Greensborough Plaza to get on-the-spot IPHONE repair services within just 30 minutes to an hour.
The team of technicians working at City Phones knows well that mobile phones are very important and thus technicians make every effort to provide IPHONE screen replacement in the minimum time possible. All you need to do is pay a quick visit to any of our store addresses and bring your broken mobile phone to City Phones to get the same-day service. City Phones experts repair a good number of mobile phones every month in which most of the phones are IPHONE. The technicians working at City Phones are confident about the quality of the repair service they provide to our customers. Every phone repair at City Phones comes with a standard repair warranty.
Whenever you possess a damaged IPHONE mobile in hand and you desire to have the cracked screen IPHONE repaired as quickly as possible never hesitate to contact City Phones experts and professional IPHONE repair specialists at City Phones offer a minimum turnaround time with screen replacement so the most you will wait to get your IPHONE back in a working situation and look great is only around 30 minutes contact City Phones as we cater to all your IPHONE repair demands.
City Phones uses genuine repair parts and offers competitive prices in the market. We understand very well that IPHONE plays a very important role in the life of our customers so we make every effort to repair your IPHONE mobile phone before the time frame we have committed to our customers. We will have your device repaired as soon as possible, normally screen repair on Apple IPHONE devices takes around 30 minutes to an hour. City Phones's qualified and friendly staff is ready to help you in any sort of damage. At City Phones, the leading IPHONE repair shop in Greensborough we give most importance to our customer's phone as we know their value. All IPHONE repairs done by City Phones come with a standard repair warranty to back our high-quality IPHONE repair service within an affordable price.