6 Important Reasons You Should Use Cases and Screen Protectors on Your New IPHONE
A.V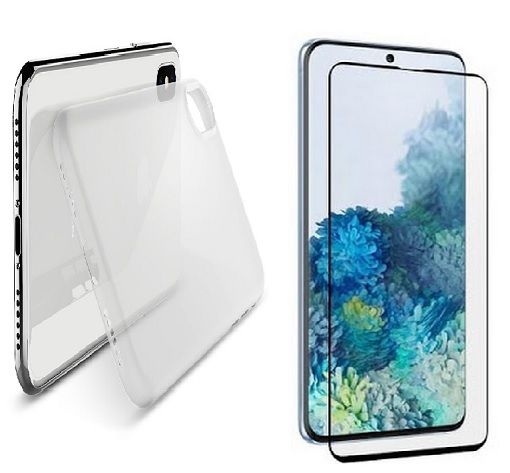 You have spent a good amount of money in purchasing your new IPHONE model, so it is wise to spend a few more for providing some extra protection to your new smartphone. It is a good practice to add some extra protection to your costly IPHONE by buying yourself a good quality IPHONE case and screen protector. This will help to keep your new IPHONE in pristine condition by keeping it well protected. Besides buying an IPHONE case to keep your new IPHONE safe, you should also buy a screen protector too. Ask yourself a few questions that will help you understand the importance of IPHONE Cases and Screen Protectors:
1.   What is the Best Way to Protect My IPHONE from Accidental Drop and Impact Protection?
An IPHONE Case and Screen Protector protects your IPHONE when your IPHONE slip from your hands and hit the floor. At that time, you feel the need to use the best quality IPHONE case and screen protector the most. After seeing the cracked screen of your new IPHONE the first thing that comes to your mind is that if I had used a good quality IPHONE case and screen protector this damage could have been averted. So, if you also don't want to feel the same, before facing a similar condition use the world's best brand IPHONE cases and IPHONE screen protectors. Although screen protectors might not bear every fall of the IPHONE on the ground, for those moments when you mishandle your IPHONE on your table or in the kitchen, you feel the importance of using screen protectors as they safeguard the original IPHONE screen.
2.  How to Protect My IPHONE from Getting Scratches on the Screen?
An IPHONE case can help prevent scratches by providing an extra layer of protection to your IPHONE. However, it's important to note that hard cases have a chance to put scratches on your IPHONE due to dirt getting collected inside the case. So to prevent getting your IPHONE from scratches you could do a few things:
a) Regularly remove your IPHONE case to throw off any dirt accumulated inside the case.
b) Wash your case with a little soap to get rid of hidden germs and dirt.
c) Clean your IPHONE with a soft cloth to gently wipe off smudges and stickiness.
Dust particles have a chance to accumulate between the surface of your IPHONE and its cover so after taking the above-mentioned steps you can very easily get rid of any dust particles around your IPHONE and thus minimize the risk of getting scratches on your new IPHONE.
Nowadays almost every smartphone has Corning Gorilla Glass or similar protection. These screen protectors are scratch-resistant but are not scratch-proof. A screen protector will prevent your IPHONE screen from getting scratches like putting keys with IPHONE in the same pocket. So, use a thin plastic made screen protector to keep your IPHONE screen away from getting scratches.
3. How Can I Protect My IPHONE from Physical Damage and Cracks?
Besides protecting your IPHONE from mishandling and hand slips, your IPHONE cases also act as a wall between the environment and your smartphone. IPHONE Cases and Covers ensure your new IPHONE remains clean and tidy and also protect it from the adverse effects of water damage. It's very painful to see cracks and scratches on your brand new IPHONE. You can protect your IPHONE from dropping, but slowly with usage, it will wear out. So, it's ideal to cover your new IPHONE with a good quality IPHONE Case and Screen Protector as it acts as a preventive layer and protects your IPHONE against cracks and scratches.
4.  How to Improve the Durability of My IPHONE?
Every IPHONE user intends to enjoy their favorite features on their mobile device. Smartphones differ due to their in-built features; few of them prove to be more durable than the other while few of them require special care to keep them in good condition. Using IPHONE cases and covers enhances durability by preventing the inner parts of the IPHONE from getting any damage by acting as a layer between the phone and harsh weather conditions. An IPHONE screen protector is responsible for safeguarding the screen as the sudden impact of the hand fall is borne by the screen protector itself thus keeping the original IPHONE screen safe from cracks.
5. How Can an IPHONE Case and Screen Protector Maintain Your Phone Value?
Your IPHONE cannot lose its value if you protect it by using the maximum possible protection. By selling your old IPHONE you can buy a new IPHONE if it's in good condition. As you fulfill your desire to hold the latest IPHONE model in your hands, consider the person you are selling your old IPHONE to.  You will get a good amount of money in return if the condition of your old IPHONE is well-maintained and looks new. All this you can achieve by using a world-class IPHONE case and a perfectly fitted IPHONE screen protector of the same model that you have. This avoids the chances that your IPHONE screen will get scratched and cracked on its surface. The person who buys your IPHONE will also be trying to gain some profit by purchasing your IPHONE if you keep your IPHONE completely protected. Using an IPHONE Screen Protector keeps its screen look new which helps in maintaining the phone's value. The smallest crack or speck on your IPHONE screen could diminish its value to a great extent. So using a good quality screen protector for your IPHONE screen is equally important.
6. To Prevent Loose Grip on My IPHONE What Can I Use?
IPHONE is considered a fragile device and is vulnerable to falls because of its sleek design, which consists of metal and glass. Although the sleek look of your IPHONE makes your IPHONE look nice in your hands, it can easily slip from your hands. You should ensure that you never lose grip on your IPHONE by using a good quality IPHONE case. IPHONE cases and covers are made up of plastic and artificial leather, providing a good grip to your IPHONE so that it cannot slip from your hands by enhancing the grip on your IPHONE. An IPHONE case also makes you feel comfortable while holding the IPHONE in your hands.
Conclusion:
With an IPHONE case, you can use your IPHONE anywhere without taking any tension of falling it on the ground. Humans tend to make mistakes and your IPHONE can slip from your hands anytime. It is important to buy an IPHONE case to keep your IPHONE in good condition and also prevent it from cracks and scratches. IPHONE is an expensive device. There is a topic of debate going online these days as to whether to buy an IPHONE screen protector or not, but there is no loss in buying a screen protector. It is a good deal in return for comfort, convenience, and full-screen protection in exchange for a small amount of money.