Important Reasons to Choose Repair Over Buying a New Mobile Phone
A.V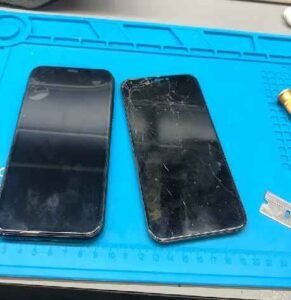 We use our mobile phones for many important purposes in our lives and we can't imagine our lives without our mobile phones these days. Mobile phones have become an integral part of our lives and we can't think of living without them. With increasing dependencies on our mobile phones we end up witnessing several problems with our mobile phones. These problems may be slow mobile phone performance, bad battery life, overheating of mobile phones, full storage space, crashing of mobile applications, damaged charging port, and many more. We must immediately address these concerns within our mobile phones as we face them. If you are in a dilemma about whether to repair your damaged mobile phone or order a new one, then here are a few reasons which will help you to make a decision between the two.
Read below to know more about mobile phone repair:-
1. Repairing Saves Money:
In case you want to resolve the existing problem within your mobile phone and desire to see your mobile phone in the same working condition as it was before the damage, you need to hire an experienced technician who could diagnose the problem and resolve it easily. These technicians will not only provide speedy mobile phone repairs but also make use of genuine mobile phone parts at an affordable price which if repaired from the Authorized Service Center of the mobile phone manufacturer company could have cost much more even double the price which a local mobile phone repair expert has charged. Whenever a problem occurs with our mobile phone many times we think of replacing our old mobile phone with a new one. It is not wrong to replace our old phone, but it will significantly affect our budget as mobile phones are really expensive. If your phone could be returned to a good working condition by just replacing a part or two it will be a wiser decision to repair your phone instead of purchasing a new one. If you are looking forward to going about in a penny-wise manner, choosing a phone repair service is the best possible option in front of you. Search for a talented phone repair expert who will offer you a fair-priced mobile phone repair service.
2. Helps Utilize Your Phone Warranty:
Choosing for mobile phone repair in Melbourne is best, and you're good to go. Very few people know that mobile phone companies offer a warranty on their devices. You can get your mobile phone repaired free of cost in case your mobile phone is in the warranty period. If your damaged mobile phone is out of warranty then you need to contact a professional mobile phone repair expert as these people are well versed in mobile phone repairs and could do the required repair work within your mobile phone in just a few minutes thus saving your time. These mobile phone experts could carry out even the most difficult mobile phone repair work in the most appropriate way.
3. Helps Get Maximum Out of Your Phone:
It is best to trust experienced mobile phone technicians for mobile phone repair in Melbourne. Before you think of replacing your old mobile phone, ask yourself whether you have used your old mobile phone to the fullest of its capacity. When you decide to buy a new phone you spend time researching for the suitable mobile phone which suits your needs, reading its reviews and then spend a handsome amount of money. Everything will be worthless if you have not utilized it properly. So spend time thinking about your investment and make a wise decision.
4. Repairing Saves Time:
The moment you decide to order a new mobile phone you don't buy it at once. You first do research for a suitable one, read about the features present in it, read what other people who already possess the phone, think about the phone in the form of reviews, and compare the chosen one with other manufacturer mobile phones model and their costs. After you have decided to buy a new phone, you look at your budget. When you have purchased a new mobile phone, you need to go through the hassle of backing up or retrieving data from your old mobile phone and then restoring the data within your new phone. So, it's not easy to buy a new phone. It takes a lot of time because you will be using it for personal as well as professional work till that too for a good amount of time. If you decide to fix the problems in your mobile phone, it won't take that much time for most of the problems within your phone to be fixed. So, repairing your phone saves your time along with the money.
So, go through these reasons carefully and think deeply before deciding whether you are going to repair your damaged mobile phone or will be buying a new one.