Things To Keep in Mind While Having Mobile Phone Repair Helping You Save Money
A.V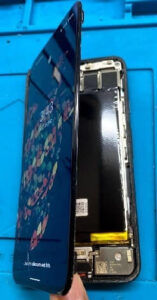 In unfortunate circumstances, if your mobile phone gets damaged, looking for an IPAD, Samsung mobile, or IPHONE repair service which you can trust is much more convenient and cost-effective instead of ordering a brand new phone. A lot of repair options are available in front of you when you start looking to get your IPHONE, Samsung mobile phone, IPAD, Apple Watch, or Samsung Watch repair service. Mobile phone repair service is available everywhere, even within streets where you live so you can quickly visit them by availing walk-in repair service in which you will get your device repaired on-the-spot in just 30 minutes to an hour. A lot of mobile phone repair stores offer mobile repair service in which you can send your damaged mobile phone for repair and get the repaired mobile phone ready to use. A good mobile phone repair store should keep immediate customer service on the top priority list to provide immediate support to the customer who needs help. An ideal mobile phone repair store takes adequate care of your mobile phone while repairing and must ensure that the repair work receives a fast turn-around time. Also, you should make sure that it is much easier to make a call to the mobile phone repair store you choose to have your queries answered properly which arises in your mind regarding your mobile phone repair.
The smartphones launched these days are easily repairable at a very less price using original company manufactured replacement parts. Whether you own an IPHONE, Samsung phone, IPAD, or a Google Pixel phone and in some most unfortunate circumstances it has suffered water damage, needs a new LCD or charging port replacement then your mobile phone can be repaired much quicker and you can return to your normal living. Specialists in the mobile phone repair industry share a few of the most essential tips to keep in mind to have more savings as you decide to get your mobile phone repaired. In maximum cases, there are chances that your mobile phone can be repaired. So instead of buying a new mobile phone you can just get your damaged phone checked first with an expert technician to know various options available in front of you to get your phone repaired easily. You can get your mobile phone repaired conveniently at a nearby store at a very low price in comparison to a new mobile phone. Also you can order the replacement parts online and watch or read various videos on YouTube helping you with mobile phone repairs. One important factor you should know is that repairing a mobile phone requires some technical knowledge along with patience. However, it is more cost-effective to bring your damaged mobile phone to a good mobile phone repair store instead of experimenting with your own.
You can save your time by taking your phone to a mobile phone specialist as these people are experts in mobile repair and can resolve the issue within your mobile phone just in time while you can have a coffee or lunch at a nearby restaurant. You can save money on mobile repair if you take your mobile to a mobile phone specialist as it is quite risky and it might cost you handsome money when you repair your mobile phone on your own. Also, you can expect better results with repairing your damaged mobile phone with a mobile phone repair specialist as you might not get all the minute details in the help videos you watch as you decide to repair your mobile phone and end up increasing the problem with your mobile phone. One year warranty is included with the most well-known brand mobile phones thus helping you to get your mobile phone free repair services in case your mobile phone gets any manufacturing defect in this period. And if your mobile phone gets physically damaged like a sudden fall of the phone from hands or water damage, likely, the warranty has already been voided. In the warranty period, you can reach the mobile phone company to get your mobile phone repaired if luckily your mobile phone is caught with a manufacturing defect. But in the case of any physical damage taking your mobile phone to a third party store is the best available option before you, as these people can transform your phone into a newly purchased phone using genuine quality mobile phone replacement parts.
These mobile phone repair stores put their best efforts into repairing your mobile phone. You can rely on their skills and knowledge in repairing your mobile phone. The repair prices will depend on how much your phone is damaged and which replacement parts need to be replaced in your mobile phone to bring your phone back in the condition as before the damage. But if you consider the convenience and guaranteed results with these mobile phone repair stores you pay a small price for bringing your mobile phone back to life. Choosing a mobile phone repair store is a wise decision as they will save your time and money. Every mobile phone repair store offers a fixed warranty period during which if your mobile phone needs the same repair then the mobile phone repair store will repair your mobile phone free of cost. Many mobile phone repair stores can repair a variety of devices including Android mobile phones, iOS-based mobile phones, IPADs, and smartwatches at an affordable price with guaranteed results or a money-back guarantee. Searching for a perfect mobile phone repair store is easy as you need to just figure out a few of the good reputation mobile phone repair stores near your place and check their online presence as these days every store is present on social media or has a website of its own or has a Google business listing. You can check these online places for the reviews people have left telling others about their experience with that store. So after doing a little research will tell you the most appropriate option available in front of you to get a mobile phone repair service.