Shop IPHONE 15 Cases and IPHONE 15 Screen Protectors
A.V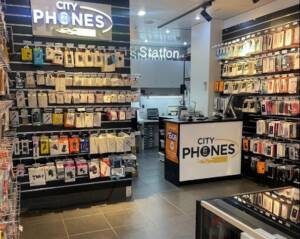 Keep your Apple IPHONE 15 protected and provide a pinch of glamour to your Apple IPHONE 15 phone with our wide range of cases, covers, and screen protectors. Give a complete new look to your personality with an IPHONE 15 case that helps you change the look of your personality as you like. Also protect your Apple IPHONE 15 by giving your device the top-quality protection needed to make it safe and secure so that you can carry your phone without any hesitation. The latest technological changes and innovations made in the field of IPHONE 15 cases, IPHONE 15 covers, and IPHONE 15 screen protectors makes it easy for you to carry your costly Apple IPHONE 15 with you.
Shop for the latest products available with us from a wide range of Apple IPHONE 15 cases, covers, and screen protectors. Keep your IPHONE 15 protected in style with the help of City Phones' wide range of available IPHONE 15 cases, covers, and screen protectors. Our latest collection of Apple IPHONE 15 cases has many colors, styles, patterns, and designs available for multiple IPHONE models. If you are a proud owner of an Apple IPHONE 15 phone which you want to use in style, City Phones' new collection of world's famous brands IPHONE 15 cases, covers, and screen protectors will glamorize your IPHONE 15 by enhancing the entire look of your phone.
The need for IPHONE 15 cases and covers is not only to protect it from sudden bumps and hand falls, but also they make your IPHONE 15 look stylish and attractive. Also, it is very important to use smartphone cases in our smartphones as these protective cases offer maximum protection to your smartphone. Below mentioned uses are worth mentioning if you use IPHONE 15 cases, covers, and screen protectors to protect your smartphone.
1. How IPHONE Cases Protects Your Phone? Every smartphone user wants to enjoy the features provided in their smartphone to the fullest. Smartphones differ from each other because of their in-built features, some smartphones can prove to be durable, and some smartphones may need special treatment. For example: – Android and Apple phones are fragile and therefore they require cases and covers to offer protection to their devices. An IPHONE 15 case acts as a protective layer that enhances your IPHONE 15 durability by protecting its inner parts.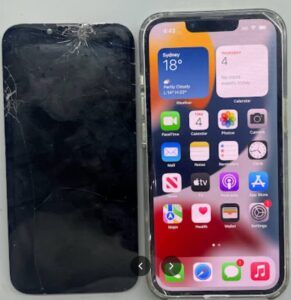 2. Can Using an IPHONE Case Enhances the Elegance of the PHONE? IPHONE cases are generally attractive and make your IPHONE look more attractive than then they are actually. There are many attractive designs of IPHONE 15 cases available with us both online and offline. To buy one for your IPHONE 15 cases, you have to visit our store and check out our latest collection of IPHONE 15 cases and covers. If you love to be fashion enthusiastic you must surely acquire one for your IPHONE 15. There are many latest designs, patterns, and styles of IPHONE 15 cases present at our stores in Melbourne and Greensborough.
3. How Can I Maintain My IPHONE 15 in Good Condition? Your mobile phone cannot lose its value if you safeguard your mobile phone by providing it maximum protection by making use of cases, covers and screen protectors. You can buy a new phone by selling your old phone if it's in good condition. A mobile phone case although is made from several materials but they serve the same purpose of protecting your mobile phone from suddenly dropping from your hands helping you in keeping your phone protected and in good condition. We have many worlds' best brands of IPHONE 15 cases, covers, and screen protectors available with us both online and offline which provide an assured guarantee of protecting your IPHONE against unwanted bumps and hand drops.
4. Should I Use an IPHONE Case and a Screen Protector or Just a Case? Apart from protecting your IPHONE 15 from mishandling and slips, these IPHONE 15 cases also act as barriers between your IPHONE 15 are harsh weather conditions like dust, water, and extreme heat. It is quite painful to see cracks and scratches on your brand-new IPHONE 15 phone. It's better to apply screen protectors and tempered glass to your new IPHONE 15. Screen protectors and tempered glass bear all the effects of sudden bumps and hand slips over them by cracking themselves but keep the original screen of your new IPHONE 15 safe. Also, Screen Protectors saves your IPHONE from getting scratches after suddenly falling down. Screen Protectors sticks to the main screen of your IPHONE 15 and acts as a safeguard of your IPHONE screen. When your IPHONE falls down it saves your IPHONE from getting scratches on the screen of your IPHONE. Therefore, it's good if you invest in IPHONE 15 cases, covers, and screen protectors.
5. Did Using an IPHONE 15 Case Make Handling It Easier? These days smartphones are very vulnerable to drops because of their sleek design, your IPHONE 15 can easily slip from your hands. Make sure you use an IPHONE 15 case to prevent losing grip on your costly IPHONE 15. These cases and covers are mostly made up of plastic and artificial leather, due to which they enhance grip in your hands and make handling these devices easy and comfortable.
With the help of IPHONE 15 case, you can comfortably use your phone anywhere without worrying about any accidental dropping. Errors happen from humans and are unavoidable so you must buy a good-looking IPHONE 15 case to make your IPHONE safe and secure.
We have two stores located in Melbourne both are located on the Elizabeth Street.
LOCATION 1:
148 Elizabeth St, Melbourne CBD 3000.
Call on 0426504955.
Email at info@cityphones.com.au
Open all 7 days of the week
Website: www.cityphones.com.au
LOCATION 2:
L 01, Shop 137, 25 Main St, Greensborough, VIC 3088.
Call on 0432754955.
Email at info@cityphones.com.au
Open all 7 days of the week.
Website: www.cityphones.com.au